About Hereditary Factor X Deficiency
Factor X deficiency is a rare bleeding disorder. It is caused by having too little of a protein called factor X in the blood.1
Factor X plays an important role in blood clotting (coagulation)
People with factor X deficiency have a higher risk of excess bleeding
Factor X deficiency is often caused by a defect in the factor X gene that is passed down from parents to children.
Hereditary factor X deficiency is an autosomal recessive disorder (meaning that a person must receive a defective factor X gene from both parents to have the condition)
It affects approximately 1:1,000,000 people in the general population
The condition occurs in males and females at an equal rate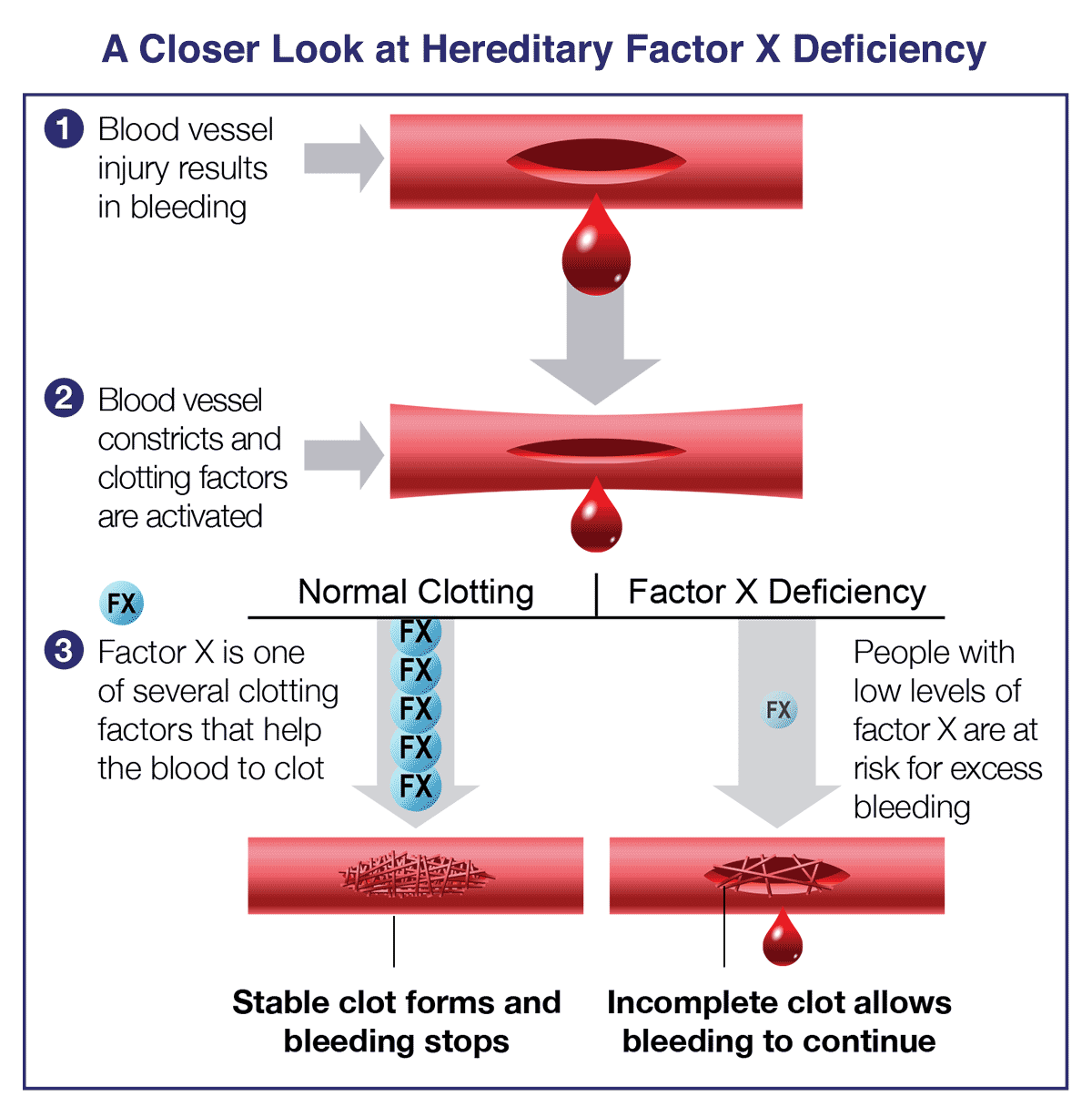 Reference: 1. Brown DL, Kouides PA. Haemophilia. 2008;14(6):1176-1182.